Information about getting to Port Townsend, where to find the many venues for the festival, plus some interesting resources about Port Townsend and Fort Worden.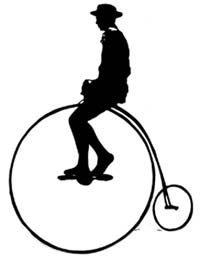 Port Townsend Park & Ride – Unless you are rolling in on your pennyfarthing bicycle, we encourage you to leave the driving – and parking – to someone else. Details about convenient parking and shuttle service during the festival
Port Townsend enjoys a unique place on the National Historic Register. One of only three such ports on the entire coastline of the United States, Port Townsend is known for its Victorian era architecture, breathtaking bayside harbor location and a wide variety of outdoor activities. Both marine and forest environments await.
Fort Worden, also a National Historic Landmark, is located within the city limits of Port Townsend. Just a few minutes from the center of town, Fort Worden is currently home to museums, educational institutions, and cultural events that entertain, inform, and preserve its heritage and ours.